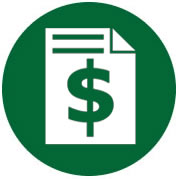 Cisco GPL 2017 Price Tool: Find the List Price/MSRP of current Cisco Products the easy way….
Looking up the Price (List/MSRP) of a Cisco product in the Cisco 2017 GPL (2017 Global Price List) is a chore. First you have to locate a current Cisco GPL, download it, open it up in excel and then search through thousands of Cisco part numbers and prices.
With our free Cisco Price List Search Tool, you can search for the list price of any Cisco product in seconds.  Our database currently contains Cisco GPL Product SKUs and List/MSRP Prices current as of February 2017.
Simply enter the Cisco part number in the search box below. If you are not sure of the exact Cisco part number, you can also enter a partial Cisco part number (Ex. "WS-X4748"), and the search tool will return all matching Cisco Product SKUs that contain your search string.
NetEquity.com is not affiliated with Cisco Systems, Inc. or any other manufacturers. Cisco®, Cisco Systems®, and the Cisco Systems logo are trademarks or registered trademarks of Cisco Systems, Inc. in the United States and certain other countries. All other trademarks are trademarks of their respective owners