Cisco 2800 Series Wireless Access Points
Are you interested in selling Cisco Aironet 2800 Series Wireless Access Points?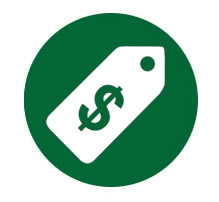 Has your company recently upgraded your Cisco 2800 Series Wireless Access points? NetEquity.com purchases used and excess inventory of Cisco 2800 Series Wireless Access Points. If your company has Cisco wireless equipment that is End of Life or redundant to your current operation, contact our purchasing staff today for a fast, competitive quote to purchase your excess inventory.
Cisco 2800 Series Wireless Network Access Points offer wireless bandwidth connectivity of up to 2.6 Gbps per radio, twice the rate provided by most current 802.11ac access points. Cisco 2800 Series AP's also support 802.11ac Wave 2, Cisco DNA, Cisco CleanAir, Optimized AP Roaming and MiMo equalization.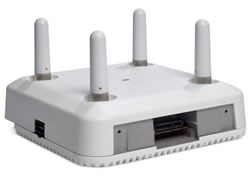 NetEquity.com Buys, Sells, Trades and Consigns Cisco Aironet 2800 Wireless Networking Equipment. If you are an equipment seller or potential buyer interested in pricing, we can help! Contact us today for a quote.
Are you interested in buying Cisco Aironet 2800 Series Wireless Access Points?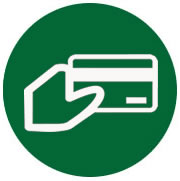 NetEquity.com sells New, Used and Refurbished Aironet 2800 wireless access points. Contact us today and let us know the quantity and condition of access points you need. We will provide a competitive quote with fast turnaround to meet your network and budget requirements.
NetEquity Refurbished Cisco Aironet 2800 Series Wireless Access Points are professionally remanufactured to Grade A Cosmetic Condition, fully tested by Certified Engineers and reset to Factory Default settings. Our Refurbished Cisco Aironet Wireless Access Points include Mounting Hardware and RJ45 patch cables, and are ready to install out of the box. In addition to offering extremely competitive pricing on Refurbished Cisco Aironet Products, we also offer a full 1-Year replacement warranty for End Users on all Refurbished Cisco products. We also maintain a very large standing inventory of the most popular Cisco Aironet Wireless models and accessories, ensuring that we have what you need IN STOCK, with no long lead times.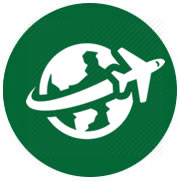 NetEquity.com can usually ship your order same-day, and can fulfill time-sensitive equipment orders or hard-to-find products on short lead times....ensuring you get the hardware you need to complete your projects and stay on track with your busy schedule. We support delivery via most major carriers including Fedex, UPS, USPS Priority Mail and DHL. We also provide logistical support, timely tracking, Blind Drop Shipping and product fulfillment. Tired of waiting out long delivery timelines with your current IT/Networking equipment hardware vendor? We can help!
Please note when purchasing or requesting quote pricing: Cisco Aironet 2800 Series "i" type wireless access points (Where you see an "i" in the manufacturer SKU/Part#) feature internal, integrated wireless antennas. Cisco Aironet 2800 "e" type wireless access points (Where you see an "e" in the manufacturer SKU/Part #) have external antenna connectors. Antennas are not included with "e" type wireless access points and must be ordered/purchased separately. Ask your NetEquity.com representative for an antenna recommendation if purchasing Cisco Aironet 2800 Series "e" type acccess points.
Cisco Aironet 2800 Series Models We Buy and Sell Include:
AIR-AP2802E-E-K9
AIR-AP2802I-A-K9
AIR-AP2802I-A-K9C
AIR-AP2802I-AK910
AIR-AP2802I-AK910C
AIR-AP2802I-B-K9
AIR-AP2802I-B-K9+
AIR-AP2802I-C-K9
AIR-AP2802I-C-K9C
AIR-AP2802I-CK910
AIR-AP2802I-CK910C
AIR-AP2802I-D-K9
AIR-AP2802I-D-K9C
AIR-AP2802I-D-K9I
AIR-AP2802I-DK910
AIR-AP2802I-DK910C
AIR-AP2802I-E-K9
AIR-AP2802I-E-K9C
AIR-AP2802I-G-K9
AIR-AP2802I-G-K9C
AIR-AP2802I-GK910
AIR-AP2802I-GK910C
AIR-AP2802I-H-K9
AIR-AP2802I-H-K9C
AIR-AP2802I-HK910
AIR-AP2802I-HK910C
AIR-AP2802I-I-K9
AIR-AP2802I-I-K9C
AIR-AP2802I-IK910
AIR-AP2802I-IK910C
AIR-AP2802I-K-K9
AIR-AP2802I-K-K9C
AIR-AP2802I-KK910
AIR-AP2802I-KK910C
AIR-AP2802I-N-K9
AIR-AP2802I-N-K9C
AIR-AP2802I-NK910
AIR-AP2802I-NK910C
AIR-AP2802I-Q-K9
AIR-AP2802I-Q-K9C
AIR-AP2802I-QK910
AIR-AP2802I-QK910C
AIR-AP2802I-R-K9
AIR-AP2802I-R-K9C
AIR-AP2802I-RK910
AIR-AP2802I-RK910C
AIR-AP2802I-S-K9
AIR-AP2802I-S-K9C
AIR-AP2802I-SK910
AIR-AP2802I-SK910C
AIR-AP2802I-T-K9
AIR-AP2802I-T-K9C
AIR-AP2802I-TK910
AIR-AP2802I-TK910C
AIR-AP2802I-Z-K9
AIR-AP2802I-Z-K9C
AIR-AP2802I-ZK910
AIR-AP2802I-ZK910C
AIR-AP2802IBK9C-RF
NetEquity.com wants to buy your used, excess or end-of-life Cisco Aironet 2800 series wireless access points. If you've simply outgrown your Cisco 2800 access point and are interested in a trade-in or upgrade, we can help. Contact us today to sell, consign or trade your unwanted Cisco Aironet 2800 Series equipment.
NetEquity.com is not affiliated with Cisco Systems, Inc. or any other manufacturers. Cisco®, Cisco Systems®, and the Cisco Systems logo are trademarks or registered trademarks of Cisco Systems, Inc. in the United States and certain other countries. All other trademarks are trademarks of their respective owners.