Cisco Aironet Mount Kits and Accessories
Do you have Cisco Aironet Mounting Kits, Power Injectors or other accessories you are looking to sell?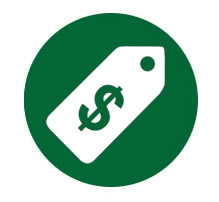 If your company has accumulated excess inventory of Cisco Aironet Wireless accessories such as ceiling mounts, grid clips, power over ethernet injectors, or other misc. wireless gear you no longer need, we'll buy it. Look no further, NetEquity.com buys used Cisco Aironet Mounting Kits and Accessories, as well as excess/spare inventory of New, Used or Refurbished Aironet wireless equipment. If you have excess Cisco wireless equipment that is not needed for your current operation, contact our purchasing department for a fast, competitive quote to buy your excess inventory.
Cisco manufactures industry leading wireless access points, adapters, and other products that provide a complete solution for any wireless network deployment. Cisco offers the widest range of antennas, cables, and accessories of any wireless manufacturer. Product offerings include directional and omnidirectional antennas, low-loss cable, mounting hardware, and other accessories.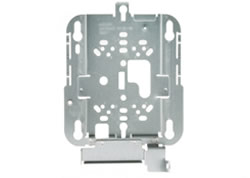 NetEquity.com Buys, Sells, Trades and Consigns Cisco Aironet Mounting Kits, Power Injectors and Other Accessories. If you are an equipment seller or potential buyer interested in pricing, we can help! Contact us today for a quote.
Are you interested in buying Cisco Aironet Mounting Kits, Mast Kits, Power Injectors, Cables or other accessories?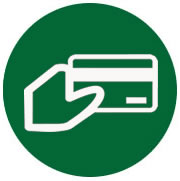 NetEquity.com stocks a huge inventory of New and Professionally Refurbished Cisco Aironet Wireless Access Points, both current and End of Sale models. Our Refurbished Cisco access points are restored to "Like New" condition and ready to install with mounting kit and accessories. We offer a full 1-Year replacement warranty on New and Refurbished Cisco Aironet Products.
If you need upgrade parts or accessories for installation of Cisco Aironet wireless access points, contact us today for a competitive quote. We offer competitive pricing on New, Used and Refurbished Aironet Mount Kits and Accessories.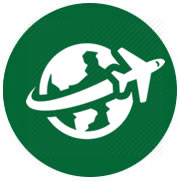 NetEquity.com can usually ship your order same-day, and can fulfill time-sensitive equipment orders or hard-to-find products on short lead times....ensuring you get the hardware you need to complete your projects and stay on track with your busy schedule. We support delivery via most major carriers including Fedex, UPS, USPS Priority Mail and DHL. We also provide logistical support, timely tracking, Blind Drop Shipping and product fulfillment. Tired of waiting out long delivery timelines with your current IT/Networking equipment hardware vendor? We can help!
Cisco Aironet Mount Kit and Accessory Models We Buy and Sell Include:
Cisco Aironet Omnidirectional Antennas
Cisco Aironet Directional Antennas
Cisco Aironet Directional Patch Antennas
Cisco Aironet Yagi Antennas
Cisco Aironet Diversity Antenna Systems
Cisco Aironet Lightning Arrestors
Cisco Aironet PoE Injectors
Cisco Aironet Mast Mount Kits
Cisco Aironet Wall Mount Kits
Cisco Aironet Ceiling Mount Kits
NetEquity.com wants to buy your used, excess or end-of-life Cisco Aironet Wireless Access Point Mount Kits and Accessories. We buy AP mounting hardware, grid clips, power injectors and other Cisco wireless equipment accessories. We also sell a wide variety of Cisco Aironet accessories including Cisco Aironet ceiling and wall mount bracket kits for wireless access points, Cisco directional, omnidirectional and yagi antennas, Cisco Aironet Power (PoE) injectors and many other Cisco wireless products. Contact us today to buy, sell, consign or trade your unwanted Cisco Aironet wireless equipment.
NetEquity.com is not affiliated with Cisco Systems, Inc. or any other manufacturers. Cisco®, Cisco Systems®, and the Cisco Systems logo are trademarks or registered trademarks of Cisco Systems, Inc. in the United States and certain other countries. All other trademarks are trademarks of their respective owners.