Cisco ASR 1000 Series Routers
Looking to Sell your Used or Excess Cisco ASR 1000 Series Routers or Modules?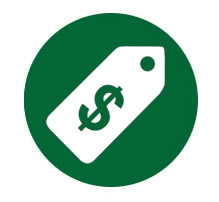 NetEquity.com buys Used and New Excess inventory of Cisco ASR1000 / ASR1000-X Routing products, including SPA Shared Port Adapters, Route Switch Processors, Embedded Services Processors, Ethernet Line Cards or fully configured systems. If you have recently upgraded your routing network, or have excess inventory of Cisco ASR1000 Series Routers, RSP's or line cards you want to sell, connect with a buyer agent today to receive a quote!
The most recent additionss to the Cisco ASR 1000 Series are the Cisco ASR1002-HX Router and Cisco ASR 1001-HX Router. Both of these new routers support up to 100 Gbps in a 2-rack-unit (2RU) form factor, and 60 Gbps in a 1-rack-unit (1RU) form factor. The ASR 1002-HX has 8 built-in 10 Gigabit Ethernet (GE) ports and 8 1 GE ports, with the Ethernet port adapter (EPA) slot for expansion. The ASR 1001-HX has 4 built-in 10 GE ports, 8 1 GE ports, and 4 configurable 10 GE or 1 GE ports. The Cisco ASR 1000 Series Route Processor 3 is the newest addition to the modular control plane engines in the Cisco ASR 1000 Series. The Route Processor 3 adds more options for higher performance, memory, and storage to the ASR 1000 Series.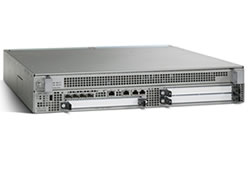 NetEquity.com Buys and Sells Cisco ASR1000 Series Router Products . If you are looking at Buying or Selling Cisco routers, we can help! Contact us today for a quote.
Are you looking to purchase a fully configured Cisco ASR1000 Series Router, Spare Route Switch Processor, SPA or Ethernet Line Card?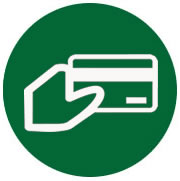 NetEquity.com can offer competitive pricing on both New and Refurbished Cisco ASR 1000 Series Routers and accessories. To request a price quote, simply contact us or complete a quote request form online to get started.
NetEquity Refurbished Cisco ASR1000 Series Routers are professionally remanufactured to Excellent Cosmetic Condition, fully port tested by Certified Engineers and reset to Factory Default settings. Our Refurbished Cisco Routers include Rack Mounting Hardware and Power Cord, and are ready to install out of the box. In addition to offering extremely competitive pricing on Refurbished Cisco Routing Products, we also offer a full 1-Year replacement warranty for End Users on all Refurbished Cisco products. We also maintain a very large standing inventory of the most popular Cisco ASR1000 Router models and accessories, ensuring that we have what you need IN STOCK, with no long lead times.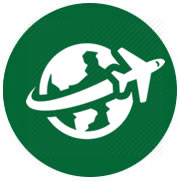 NetEquity.com can usually ship your order same-day, and can fulfill time-sensitive equipment orders or hard-to-find products on short lead times....ensuring you get the hardware you need to complete your projects and stay on track with your busy schedule. We support delivery via most major carriers including Fedex, UPS, USPS Priority Mail and DHL. We also provide logistical support, timely tracking, Blind Drop Shipping and product fulfillment. Tired of waiting out long delivery timelines with your current IT/Networking equipment hardware vendor? We can help!
Cisco ASR 1000 Series Router Products We Buy and Sell Include:
Cisco ASR 1000 Series Chassis
ASR1001-X
ASR 1001-HX
ASR1002-HX
ASR1002-X
ASR1004
ASR1006
ASR1006-X
ASR1009-X
ASR1013
Cisco ASR 1000 Series Embedded Services Processor
ASR1000-ESP20
ASR1000-ESP40
ASR1000-ESP100m ASR1000-ESP200
Cisco ASR 1000 Series Route Processor
ASR1000-RP2
ASR1000-RP3
Cisco ASR 1000 Series SPA Interface Processor and Ethernet Line Cards
ASR1000-SIP40
ASR1000-6TGE
ASR1000-2T+20X1GE
ASR1000-MIP100
EPA-1X100GE
EPA-CPAK-2X40GE
EPA-10X10GE
EPA-18X1GE
NetEquity.com wants to buy your used, excess or end-of-life Cisco ASR1000 Series Routers. If you've simply outgrown your Cisco ASR 1000 Routers or are interested in upgrading or trading in your old hardware, we can help. Contact us today to sell, consign or trade your unwanted Cisco ASR1000 Series equipment.
NetEquity.com is not affiliated with Cisco Systems, Inc. or any other manufacturers. Cisco®, Cisco Systems®, and the Cisco Systems logo are trademarks or registered trademarks of Cisco Systems, Inc. in the United States and certain other countries. All other trademarks are trademarks of their respective owners.