Cisco Optical Transceiver Modules
Have excess inventory of Cisco X2, SFP, QSFP or other optical transceiver modules you want to sell?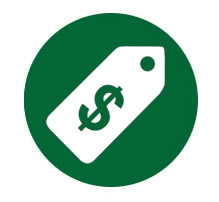 NetEquity.com buys Used and New Cisco optical transceivers, including 1000BASE (Gigabit), 10GBASE (10 Gigabit), 40GBASE (40 Gigabit) and 100GBASE (100) Gigabit network transceiver modules. Contact our buyer agents today with details on the Cisco transceiver modules you are interested in selling and receive a competitive buyback quote.
Cisco optical transceiver modules feature support for ethernet, Sonet/SDH and Fibre Channel applications across all Cisco switch and router series platforms. Cisco offers a wide variety of pluggable transceivers for use in data center, metro and campus area access networks as well as SAN (storage area networks). Optical module product families include Cisco 100 Gigabit Modules, Cisco 40 Gigabit Modules, Cisco 10 Gigabit Modules, Cisco CWDM Transceiver Modules, Cisco DWDM Transceiver Modules, Cisco Fast Ethernet SFP Modules, Cisco Gigabit Ethernet GBIC/SFP Modules and Cisco SONET/SDH SFP Modules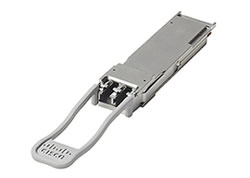 We Buy and Sell Cisco Gigabit, 10GBE, 40GBE and 100 Gigabit Optical Transceiver Modules . Interested in Buying or Selling Cisco Optical Transceivers? Contact us today!
Are you a Buyer looking for pricing on New or Refurbished Cisco optics?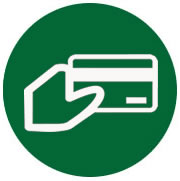 NetEquity.com provides on-hand inventory and competitive pricing on New and Refurbished Cisco optical modules including GBIC, SFP, CWDM, DWDM, X2, XFP, QSFP modules, and more.
NetEquity Refurbished Cisco Optical Transceiver are professionally Tested and in Excellent Cosmetic and Functional Condition, fully tested by Certified Engineers and inspected for OEM Authenticity. We take great care to ensure that only Cisco OEM Original Optical Modules are available to our customers. Our Refurbished Cisco Optical Transceiver Modules include are ready to install out of the box. In addition to offering extremely competitive pricing on Refurbished Cisco Optical Module Products, we also offer a full 1-Year replacement warranty for End Users on all Refurbished Cisco products. We also maintain a very large standing inventory of the most popular Cisco Optical Transceiver models and accessories, ensuring that we have what you need IN STOCK, with no long lead times.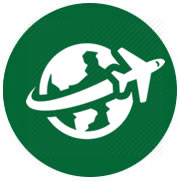 NetEquity.com can usually ship your order same-day, and can fulfill time-sensitive equipment orders or hard-to-find products on short lead times....ensuring you get the hardware you need to complete your projects and stay on track with your busy schedule. We support delivery via most major carriers including Fedex, UPS, USPS Priority Mail and DHL. We also provide logistical support, timely tracking, Blind Drop Shipping and product fulfillment. Tired of waiting out long delivery timelines with your current IT/Networking equipment hardware vendor? We can help!
Cisco Transceiver Module Models We Buy and Sell Include:
Cisco Gigabit Ethernet SFP Modules - GBIC transceivers and Small Form-factor Pluggables (SFP) transceivers for Gigabit Ethernet and Fibre Channel appications.
GLC-ZX-SM
GLC-BX-U
GLC-BX-D
GLC-2BX-D
GLC-2BX-D-I
GLC-T
GLC-TE
SFP-GE-T
SFP-GE-Z
GLC-SX-MMD
GLC-LH-SMD
GLC-EX-SMD
GLC-ZX-SMD
GLC-SX-MM-RGD
GLC-LX-SM-RGD
GLC-ZX-SM-RGD
Cisco DWDM GBICs - WDM transport directly with Cisco Gigabit Ethernet switches and routers.
DWDM-GBIC-60.61
DWDM-GBIC-59.79
DWDM-GBIC-58.98
DWDM-GBIC-58.17
DWDM-GBIC-56.55
DWDM-GBIC-55.75
DWDM-GBIC-54.94
DWDM-GBIC-54.13
DWDM-GBIC-52.52
DWDM-GBIC-51.72
DWDM-GBIC-50.92
DWDM-GBIC-50.12
DWDM-GBIC-48.51
DWDM-GBIC-47.72
DWDM-GBIC-46.92
DWDM-GBIC-46.12
DWDM-GBIC-44.53
DWDM-GBIC-43.73
DWDM-GBIC-42.94
DWDM-GBIC-42.14
DWDM-GBIC-40.56
DWDM-GBIC-39.77
DWDM-GBIC-38.98
DWDM-GBIC-38.19
DWDM-GBIC-36.61
DWDM-GBIC-35.82
DWDM-GBIC-35.04
DWDM-GBIC-34.25
DWDM-GBIC-32.68
DWDM-GBIC-31.90
DWDM-GBIC-31.12
DWDM-GBIC-30.33
Cisco 10GBase DWDM XENPAK Modules
DWDM-XENPAK-60.61
DWDM-XENPAK-59.79
DWDM-XENPAK-58.98
DWDM-XENPAK-58.17
DWDM-XENPAK-56.55
DWDM-XENPAK-55.75
DWDM-XENPAK-54.94
DWDM-XENPAK-54.13
DWDM-XENPAK-52.52
DWDM-XENPAK-51.72
DWDM-XENPAK-50.92
DWDM-XENPAK-50.12
DWDM-XENPAK-48.51
DWDM-XENPAK-47.72
DWDM-XENPAK-46.92
DWDM-XENPAK-46.12
DWDM-XENPAK-44.53
DWDM-XENPAK-43.73
DWDM-XENPAK-42.94
DWDM-XENPAK-42.14
DWDM-XENPAK-40.56
DWDM-XENPAK-39.77
DWDM-XENPAK-38.98
DWDM-XENPAK-38.19
DWDM-XENPAK-36.61
DWDM-XENPAK-35.82
DWDM-XENPAK-35.04
DWDM-XENPAK-34.25
DWDM-XENPAK-32.68
DWDM-XENPAK-31.90
DWDM-XENPAK-31.12
DWDM-XENPAK-30.33
Cisco 10GBASE Dense Wavelength-Division Multiplexing XFP Modules
Cisco 10GBASE DWDM X2 Modules
Cisco 2-Channel SFP WDM Transponders
Cisco CWDM SFP 10 Gigabit Ethernet Modules
CWDM-SFP10G-1470
CWDM-SFP10G-1490
CWDM-SFP10G-1510
CWDM-SFP10G-1530
CWDM-SFP10G-1550
CWDM-SFP10G-1570
CWDM-SFP10G-1590
CWDM-SFP10G-1610
Cisco CWDM SFP modules
Cisco XFP Modules
XFP-10G-MM-SR
XFP-10GLR-OC192SR
XFP10GLR-192SR-L
XFP10GLR192SR-RGD
XFP-10GER-192IR+
XFP10GER-192IR-L
XFP10GER192IR-RGD
XFP-10GZR-OC192LR
XFP10GZR192LR-RGD
Cisco S-Class 10GBASE SFP+ Modules
Cisco 10GBASE XENPAK Modules
XENPAK-10GB-CX4
XENPAK-10GB-LRM
XENPAK-10GB-SR
XENPAK-10GB-LR+
XENPAK-10GB-ER+
XENPAK-10GB-ZR
Cisco 10GBASE SFP+ Modules
SFP-10G-SR-S
SFP-10G-SR
SFP-10G-SR-X
SFP-10G-LRM
SFP-10G-LR-S
SFP-10G-LR
SFP-10G-LR-X
SFP-10G-ER-S
SFP-10G-ER
SFP-10G-ZR-S
SFP-10G-ZR
SFP-10G-BXD-I
SFP-10G-BXU-I
SFP-10G-BX40D-I
SFP-10G-BX40U-I
SFP-H10GB-CU1M
SFP-H10GB-CU1-5M
SFP-H10GB-CU2M
SFP-H10GB-CU2-5M
SFP-H10GB-CU3M
SFP-H10GB-CU5M
SFP-H10GB-ACU7M
SFP-H10GB-ACU10M
SFP-10G-AOC1M
SFP-10G-AOC2M
SFP-10G-AOC3M
SFP-10G-AOC5M
SFP-10G-AOC7M
SFP-10G-AOC10M
Cisco 10GBASE X2 Modules
X2-10GB-LR
X2-10GB-CX4
X2-10GB-SR
X2-10GB-LRM
X2-10GB-LX4
X2-10GB-ER
X2-10GB-ZR
X2-10GB-T
Cisco 25GBASE SFP28 Modules
SFP-H25G-CU1M
SFP-H25G-CU2M
SFP-H25G-CU3M
SFP-H25G-CU5M
Cisco 40GBASE CFP Modules
CFP-40G-SR4
CFP-40G-LR4
CFP-40G-FR
CVR-CFP-4SFP10G
Cisco S-Class 40GBASE QSFP Modules
Cisco QSFP-40G-SR4-S
Cisco QSFP-40G-LR4-S
Cisco 40GBASE QSFP Modules
QSFP-40G-SR4-S
QSFP-40G-LR4-S
QSFP-40G-SR-BD
QSFP-40G-BD-RX
QSFP-40G-SR4
FET-40G
QSFP-40G-CSR4
WSP-Q40GLR4L
QSFP-4X10G-LR-S
QSFP-40G-LR4
QSFP-40G-ER4
QSFP-4SFP10G-CU
QSFP-4X10G-AC
QSFP-H40G-CU
QSFP-H40G-ACU
QSFP-4X10G-AOC
QSFP-H40G-AOC
CVR-QSFP-SFP10G
Cisco 100GBASE CFP Modules
CFP-100G-LR4
CFP-100G-SR10
CFP-100G-ER4
Cisco 100GBASE CXP Modules
CXP-100G-SR10
CXP-100G-SR12
Cisco 100GBASE CFP2 Modules
CFP2-100G-ER4
Cisco CPAK 100GBASE Modules
CPAK-100G-LR4
CPAK-100G-ER4L
CPAK-10X10G-LR
CPAK-100G-SR10
CPAK-10X10G-ERL
CPAK-100G-SR4
CPAK-100G-CWDM4
Cisco 100GBASE QSFP-100G Modules
QSFP-100G-SR4-S
QSFP-100G-LR4-S
QSFP-100G-ER4L-S
QSFP-100G-CWDM4-S
QSFP-100G-PSM4-S
QSFP-100G-SM-SR
QSFP-100G-CU1M
QSFP-100G-CU2M
QSFP-100G-CU3M
QSFP-100G-CU5M
QSFP-4SFP25G-CU1M
QSFP-4SFP25G-CU2M
QSFP-4SFP25G-CU3M
QSFP-100G-AOC1M
QSFP-100G-AOC2M
QSFP-100G-AOC3M
QSFP-100G-AOC5M
QSFP-100G-AOC7M
QSFP-100G-AOC10M
QSFP-100G-AOC15M
QSFP-100G-AOC20M
QSFP-100G-AOC25M
QSFP-100G-AOC30M
NetEquity.com wants to buy your used, excess or end-of-life Cisco optical transceiver modules. If you are interested in a trade-in or upgrade, we can help. We purchase excess inventory of authentic, Cisco OEM optics including SFP, QSFP, X2, XENPAK and other optical fibre modules. Contact us today to sell, consign or trade your unwanted Cisco optical modules.
NetEquity.com is not affiliated with Cisco Systems, Inc. or any other manufacturers. Cisco®, Cisco Systems®, and the Cisco Systems logo are trademarks or registered trademarks of Cisco Systems, Inc. in the United States and certain other countries. All other trademarks are trademarks of their respective owners.