Intel 1GBE Ethernet Network Adapters
Does your company have excess Used or Surplus Intel Gigabit Ethernet or Server Adapters you no longer need?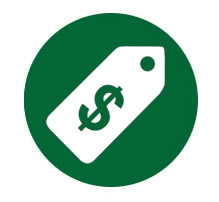 NetEquity.com purchases excess inventory of Used, Decommissioned or Surplus Intel GBE Ethernet Adapters. If you have recently upgraded your Intel ethernet network, or have extra inventory of Intel 1GbE network adapters that you wish to sell, connect with a NetEquity.com buyer agent today to receive a quote!
Speed up the delivery of new network services and performance by increasing the speed and efficiency of your network infrastructure. Intel Gigabit Ethernet Adapters are the standard for server connectivity, providing broad interoperability, critical performance optimizations, and increased agility for Telecommunications, Cloud, and the Data Center.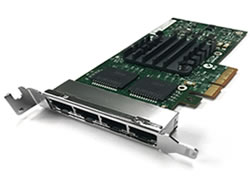 We Buy Intel 1GbE Ethernet Adapters . Whether you are interested in Buying or Selling Intel Ethernet Adapters, we can help! Contact us today for a quote.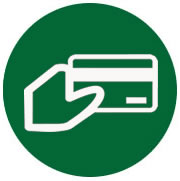 Interested in a quote to Buy New or Refurbished Intel 1GbE Ethernet Adapters?
NetEquity.com offers huge pricing discounts on both New and Refurbished Intel Gigabit Ethernet Adapter inventory. To request a price quote, simply contact us or complete a quote request form online to get started.
NetEquity Intel Gigabit Ethernet Adapters are professionally tested and re-certified to Excellent Cosmetic Condition, fully tested by Qualified Network Engineers and packaged in anti-static bags. Our Refurbished Intel Gigabit PCI Network Adapters are ready to install out of the box. In addition to offering extremely competitive pricing on Refurbished Intel Networking Products, we also offer a full 1-Year replacement warranty for End Users on all Refurbished Intel products. We also maintain a very large standing inventory of the most popular Intel Ethernet Adapter models and accessories, ensuring that we have what you need IN STOCK, with no long lead times.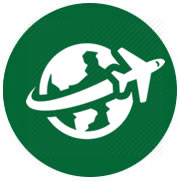 NetEquity.com can usually ship your Intel NIC Adapter order same-day, and can fulfill time-sensitive equipment orders or hard-to-find Intel ethernet networking products on short lead times....ensuring you get the hardware you need to complete your projects and stay on track with your busy schedule. We support delivery via most major carriers including Fedex, UPS, USPS Priority Mail and DHL. We also provide logistical support, timely tracking, Blind Drop Shipping and product fulfillment. Tired of waiting out long delivery timelines for Intel network gear with your current IT/Networking equipment hardware vendor? We can help!
Intel 1GbE Ethernet Adapter Models We Buy and Sell Include:
Intel Ethernet Server Adapter I350-T4V2
Intel Ethernet Server Adapter I350-T2V2
Intel Ethernet Server Adapter I210-T1
Intel Ethernet Server Adapter I350-F2
Intel Ethernet Server Adapter I350-F4
Intel Gigabit ET2 Quad Port Server Adapter
Intel Ethernet Server Adapter I340-T4
Intel Gigabit CT Desktop Adapter
Intel Gigabit ET Dual Port Server Adapter
NetEquity.com buys used, excess or end-of-life Intel 1GbE Ethernet Adapters. If you've simply outgrown your Intel Ethernet NIC Cards and are interested in a trade-in or upgrade, we can help. Contact us today to sell, consign or trade your unwanted Intel Ethernet Adapters.
NetEquity.com is not affiliated with Intel or any other manufacturers. Intel® and the Intel logo are trademarks or registered trademarks of Intel Corporation in the United States and certain other countries. All other trademarks are trademarks of their respective owners.